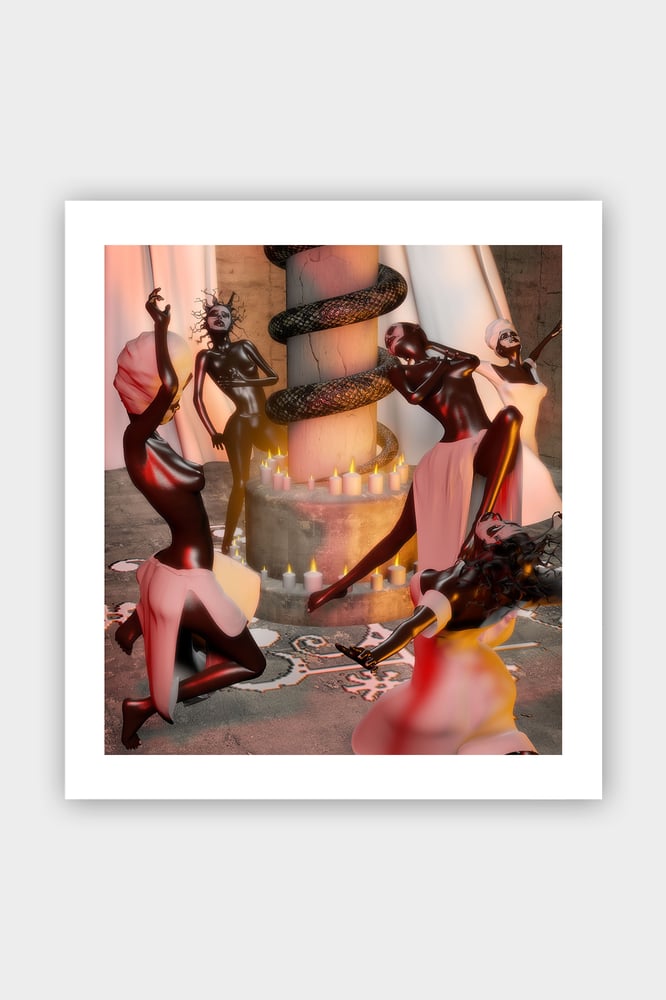 "Poto Mitan: The Tower" Print
$

90.00
Representing "The Tower" Tarot card is an image of 5 Vodouist in trace encircling a
candle lit poto-mitan.
A poto-mitan is a column or pillar that stands in the middle of the sacred temple as symbols of centralized strength and energy. Poto Mitans are sacred element to every Vodou ceremony. They also serve as a symbol of the Haitian women's strength and survival as pivotal roles in society.
Printed on Premium Giclee Paper a natural-white, matte finish with a textured watercolor feel.
1" border for framing