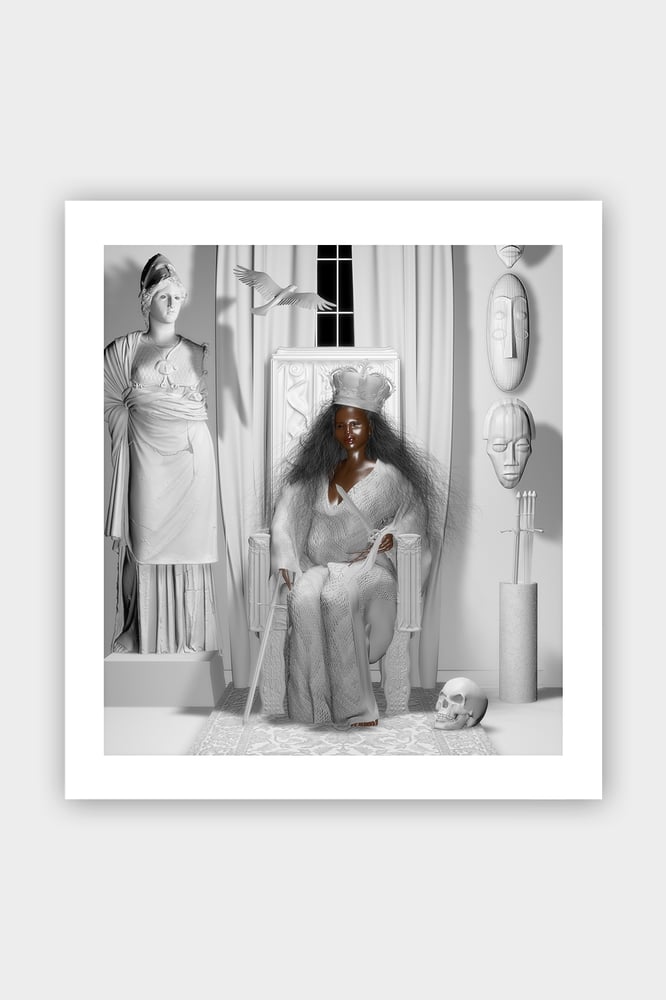 "Erzulie Dantor: The Empress" Print
$

80.00
Representing "The Empress" is Petro Lwa Erzulie Dantor: the protector of women and children.
Commonly depicted as "The Black Madonna" of Czechoslovakia an image reportedly brought to Haiti by Polish military forces in an effort to suppress the Haitian Revolution. She serves as a fierce warrior, the "perfect mother."
Erzulie is the lwa of motherhood, divine care, and love, known for her blessings of protection. One of the most popular lwa in the Vodou community she also serves as the patron lwa of the LGBTQ.
Printed on Premium Giclee Paper a natural-white, matte finish with a textured watercolor feel.
1" border for framing