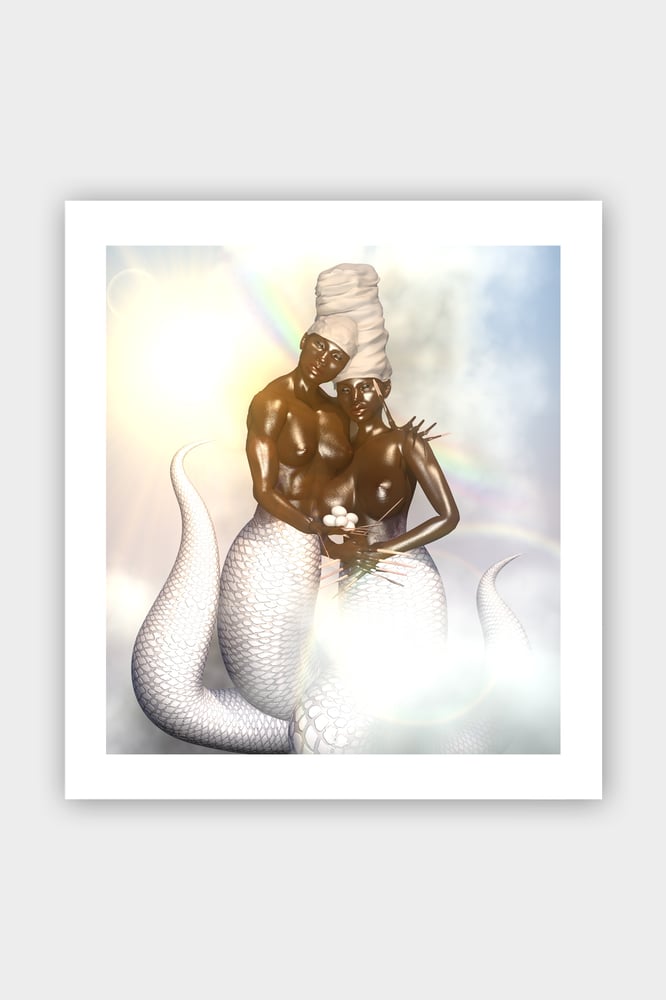 "Damballa ak Ayida Weddo: The Lovers" Print
$

80.00
Representing "The Lovers" card is lwa Damballa (or Damballah) and their partner Ayida-Weddo, the divine serpents believed to create a rainbow through their consummation.
The pair often manifest in the skies over Haiti as intertwined serpents. Damballa , one of the most sacred lwa is also referred to as the "Sky Father" he is considered the creator of all life forms. Ayida serves as the lwa of fertility, rainbows, wind, water, fire, and snakes. She represents continuity, integration and wholeness.
"As the first rains fell, a rainbow encompassed the sky and Danbala took her, Ayida Wedo, as his wife. The spiritual nectar that they created reproduces through all men and women as milk and semen. The serpent and the rainbow taught humankind the link between blood and life, between menstruation and birth, and the ultimate Vodou sacrament of blood sacrifice"
Printed on Premium Giclee Paper a natural-white, matte finish with a textured watercolor feel.
1" border for framing